Viva La Cure!

Being the die hard Cure fans that we were, my well-named friend Nathan and I had to see them when they were in town. But we couldn't just show up in our civilian clothes. We had to go Goth, baby. After all, we had to be able to mingle with the Goth folk, and more importantly with the Goth ladies. Below you see us before the transformation.
And after.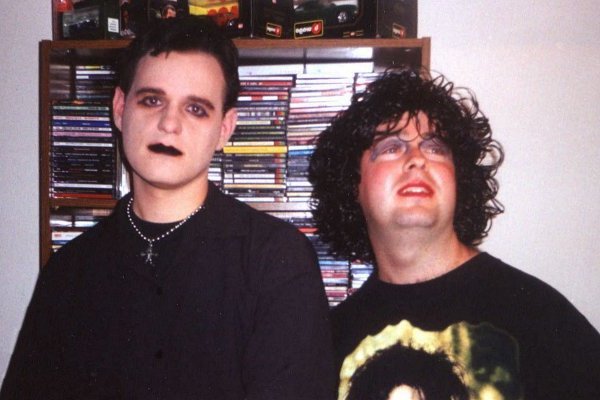 This is what listening to the Cure does to you.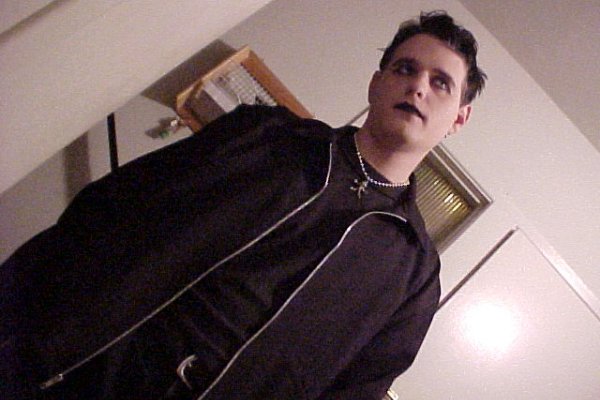 10:15 Saturday night...
Yes, I'm afraid too.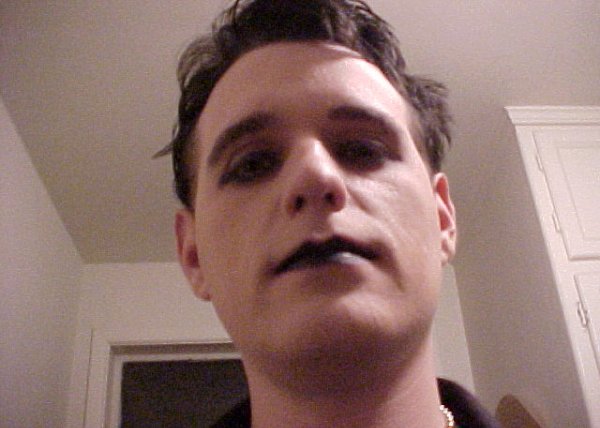 We're also available for parties.
The night was a success - I got to meet some Goth girls. But then I realized that I'd have to keep this look up on future dates... and I was out of black hairspray.